Real Contractors. Real Results.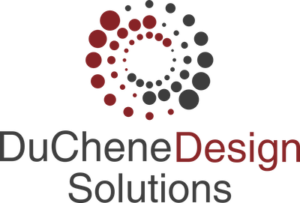 We've been using Goilawn for the past 2 years and what it does for DuChene Design Solutions is monumental.
My clients are very busy in the field and often times I do not receive all of the information for the landscape plans we're creating. Go iLawn allows us to get designs back to our clients faster so they can sell their projects faster!
The Go iLawn imagery is so very clear and accurate that often times I can do a concept plan for a client without receiving measurements.  It has resulted in my clients' winning more jobs and obtaining more design deposits.
If anyone is reading this and trying to make a decision on whether to purchase it…do not hesitate to purchase Go iLawn.  What you spend a month and for each search will pay dividends in the long run with your ability to save time with your design or measuring process.  It's a cost to doing business, but it is a game changer for landscape designers and estimators.  Thanks, Goilawn!
---

We use Go iLawn because we want to validate properties before we go out and meet prospects and customers. This gives us an opportunity to take a look at what the property looks like and we can then talk intelligently to prospects as the conversation goes on.
---

Go iLawn has been an invaluable tool for our sales and operations teams. Not only does it allow us to more quickly and accurately measure prospective properties, it has become a great mapping tool for operations once a job is sold. We denote all kinds of information about the site including recommended mower size for each lawn, as well as controller and POC location.
---

Having a full sales pipeline is great, but we were overwhelmed with work and struggled to figure out how to get to all of the sites in a timely manner. Go iLawn offered a solid solution and ensured we could assign our staff more efficiently.
---

I want to let you know how happy we are with the investment we made in Go iLawn. It has helped us tremendously and our time to bid a job has been cut by over 60%. As a result, we have won some really great deals very early in the season. We are so ahead of last year at this point already.
---

It's the only way to go. I don't want too many in my industry to know about Go iLawn because I want to keep it to myself. Go iLawn saves me so much time and money. Most important is I weed out tire kickers and deal only with the serious buyers.
---

It takes me less than two minutes to measure and produce an estimate with Go iLawn. By the time I travel to and from an estimate to hand measure, it takes an average of 20 to 30 minutes. Out of the 117 estimates I did online, I figure this saved me roughly 45 hours in time. For cost purposes, this would be about $1,500 in time and vehicle costs.
---

GIL simplifies my life because I can always find measurements at the click of a mouse without even leaving the office. It allows the account managers to spend time focusing on retention and the office staff or temporary help can measure the property.
---

Thanks to Go iLawn I've been able to dramatically decrease the need for time consuming site visits to take measurements. Go iLawn has enable us to save time and gas while still having the luxury of accurate measurements to calculate chemicals, mulch and more!
---

Your development team has responded to my needs and I can't express how big my smile is right now! This update should save me a lot of time on 'after the fact' changes to a site measure. Thank you for listening to your users.
---

Go iLawn has saved our business family thousands of dollars in travel expenses. The ability to send customers overhead images of their property with measurements has helped us win over $250,000 of new business.
---

Go iLawn has been an integral part of the estimating and design components of my business. It has helped me close more sales and saved me money in the process. I do not know how I got along without Go iLawn before. Thanks for 'building a better mouse trap'. Your service and staff are the BEST! Keep up the great work.
---

Go iLawn is a great tool in our estimating process. By using Go iLawn, we were able to calculate accurate square footage faster and store images for future reference. I recommend this impressive tool to anyone who wants to improve estimating accuracy and better communicate property information.
---
Need to hear more? Check out what some of our users have to say about Go iLawn in these video testimonials.