Property Evaluation Software for Community Managers
A great Property Manager knows exactly what's on their site and how much work it takes every year to maintain it. Knowing your site simplifies everything from scheduling projects to estimating expenses, to purchasing materials, and budgeting labor costs.
Go iLawn is a software tool that helps you evaluate your entire site, so you'll know it better than anyone else. Then, when it's time to get bids for capital improvements, routine lawn mowing, asphalt work, roofing, or any other project, you'll be armed with the information to make the best, most informed decision about the bids you're receiving.
And if you have to go before your board for approvals, Go iLawn helps you look professional and puts all the numbers, right at your fingertips. Gain a comprehensive understanding of the properties and communities you're managing; Try Go iLawn Today.
---
Take a Look at a Community You Manage Today
Get started with a free, 14-day trial of Go iLawn to measure any outdoor surface in your portfolio today.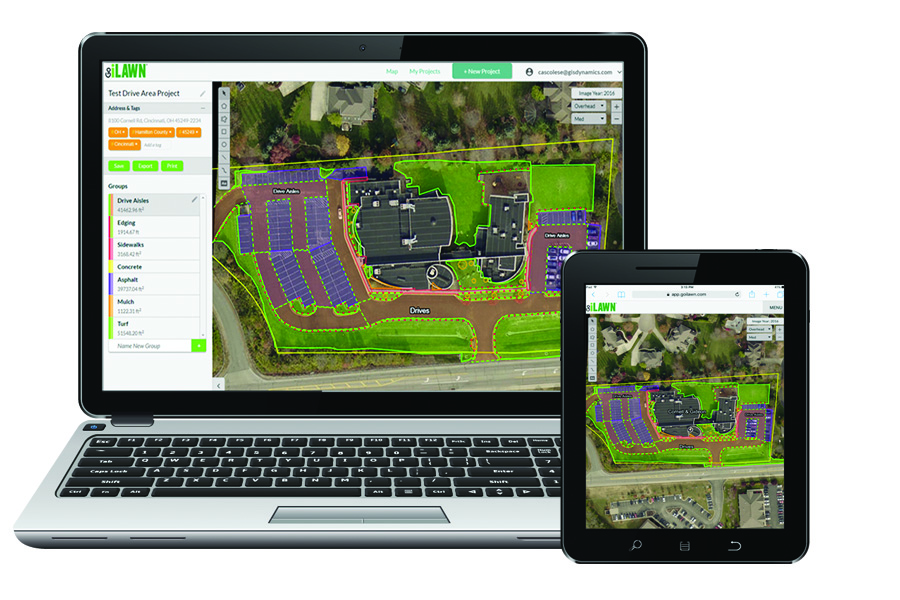 ---
What is Go iLawn?
Go iLawn is an online property measuring and evaluation tool. It's designed to help anyone who has to complete work on any outdoor surface collect as much information about the property as possible before work commences.
What can you do with Go iLawn?
Obtain Property Measurements of any outdoor surface including turf, parking lots, mulch beds, roof and exterior features
Use high resolution aerial photography to see your property from all angles: Overhead, North, South, East and West views.
Create detailed community diagrams to help communicate with your service providers during the request for proposal process
Save property information to the cloud and access it any time a project arises